Arinaitwe Irene
January 22, 2021

Posted by:

Irene Arinaitwe

Category:

Activity 1.3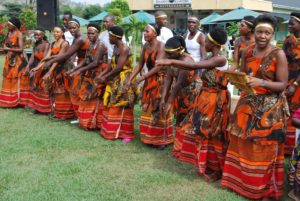 I took this picture when one of my best friends was getting married, i love it so much because whenever i see it , it reminds me of how happy we were and how we celebrated with good eats and drinks.
Author:Irene Arinaitwe
Am a young woman aged 27 currently working with a women's organization (Coalition for action on 1325) as a programs assistant. CoACT exists to amplify women's voices for gender equality and development, focuses on the implementation of the women peace and security agenda especially in conflict early warning, conflict prevention, peace building, conflict mediation, and negotiating peace. Am very passionate about working with women and girls and seeing their potential uplifted.