farahnaz
January 23, 2021

Posted by:

farahnazfarahmand faroo

Category:

Activity 1.3
Bamian is the thirty-four provinces of Afghanistan, located in the central highlands of the country. Its terrain is mountainous or semi-mountainous, at the western end of the Hindu Kush mountains concurrent with the Himalayas. The province is divided into eight districts, with the town of Bamyan serving as its capital. The province has a population of about 455,000[1] and borders Samangan to the north, Baghlan, Parwan and Wardak to the east, Ghazni and Daykundi to the south, and Ghor and Sar-e Pol to the west. It is the largest province in the Hazarajat region of Afghanistan, and is the cultural capital of the Hazara ethnic group that predominates in the area.bamian has many buddahist that was damaged with Taliban and its a very beautiful place for toririts .every one love this culture in our country.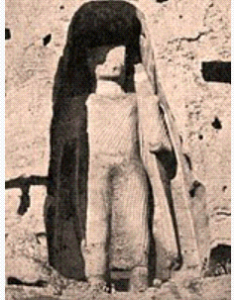 Bamian budahist
Author:farahnazfarahmand
My name is farahnaz and my last name is farahmand .My freinds called me faroo.I am a social girl in every part like leadership,time management, peace building.