Oh wow😂….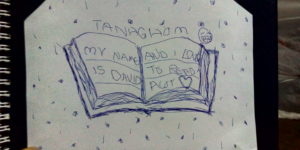 I tried, didn't I?😎
Growing up, we haven't had the best standing when it comes to finance(we just get by) so the only way I am able to travel is through books, I have never physically seen outside Nigeria but I have been there in my mind through the help of books.
So yeah, I love to read!📖
Author:David Adeiza Ezekiel
I am an actor, spoken word artist and a performance activist with words.