A graffiti
January 31, 2021

Posted by:

Erraoui Khaoula

Category:

Evaluation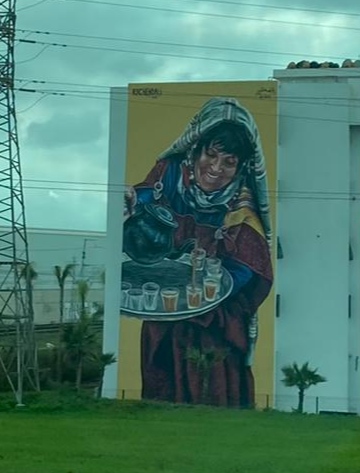 I felt that this graffiti next home describes my feeling about this course. As its a host serving Moroccan tea, it felt as I myself were the host of this training. From the perspective of proximity I felt toward the participants and the speakers (they were friendly and spontaneous).
One of the challenges of the course was about putting the finger on a determined conflict, especially that In the assignment we were asked to work on a conflict we relate to (kind of micro to macro).

I really took advantage of different insights on the groups talks where we shared different concerns, opinions and solutions.