I'm Giulia's teapot
January 23, 2021

Posted by:

Giulia Anita

Category:

Activity 1.5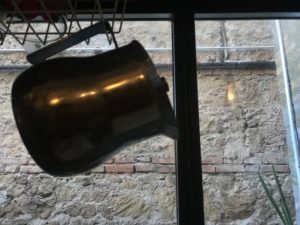 She left me on the fire. She was busy doing something else. From the window in the courtyard, I saw her go out, back in and out again.
There were days of great cold in Rome. At first, this prolonged heat was pleasant. Then it started to be too much.
I tried to call her. The water puffed out harder and harder. I was screaming.
Nothing.
Then, along with the water, my voice also ended and I started to smell. I burned and smelled like a Western fanatic in a beauty salon.
The smell brought her to me. He made me a fresh bath and let me wallow in the water for days. Then she tried to give me an intense scrub. Maybe she could have tried harder. The tan is not completely gone yet. I've been hanging up for days now.
I have to thank you. I was able to tell my story here. Without this space, maybe I couldn't have made her hear my voice again and come down from up here.